At Blake's, we offer professional Sales, Installation & Service of Econo Lift Boat Lift & Personal Water Craft Systems, and Wave Armor Personal Watercraft Ports on Table Rock, Beaver, Bull Shoals and Norfork Lake in Missouri and Arkansas.
Contact Us
Get a Quote
The Econo Lift Difference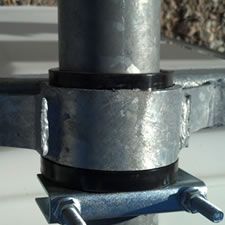 All pivot points have UHMW bushings for quieter operation and longer wear.  The quality of a UHMW bushing is a gamechanger.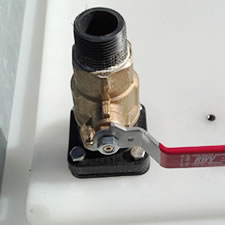 An exclusive feature of an Econo Lift boat lift is a safety valve mounted directly into the tank to assure that your boat will remain high and dry.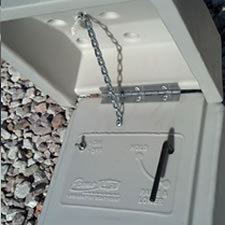 Econo Lift offers an attractive deck-mounted polyethylene motor box that comes pre-wired with a GFCI (Ground Fault Circuit Interrupter).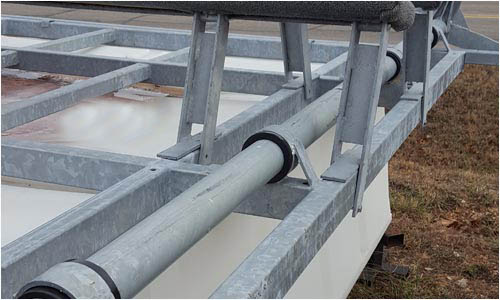 We offer everything from 1,100 lb. PWC lifts and PWC Ports to 20,000 lb. boat lifts.  Our boat lifts are constructed of the highest-grade materials in the industry.  The real overachievers are the Ultra-High-Molecular-Weight Polyethylene (UHMW) bushings.  UHMW is a very special material that has some interesting characteristics.  First of all, it is super stinking tough. In fact, it's pretty much indestructible. It's the same material we use on our skid plates and it's used in some bulletproof vests.  It will outlast your stock bushings by a long shot.
We've been working with UHMW for many applications for a long time now and we've never seen it break or even bend. We've also never heard of anyone breaking or bending UHMW without a brake press, but even our brake presses have a tough time with it.  Econo Lift Boat Hoist Warranties.
Personal Watercraft
1,100 lb Single. to 4,500 lb. Double PWCs
Our front-mounted single PWC and dual PWC lifts are capable of raising all 3-person PWCs. PWC lifts are available with walk boards down both sides.
Smaller Boats
4,500 lb. to 6,500 lb. Lifts
Our single tank, 4 arm lifts are capable of raising boats up to 6,500 lbs. These lifts can be used to raise V-hull boats, 2 and three log pontoons, and PWCs.
Larger Boats
10,000 lb. to 20,000 lb. Lifts
We offer multi-arm/multi-tank lifts capable of raising larger boats up to 20,000 lbs.  They come with two control units for faster raising and lowering.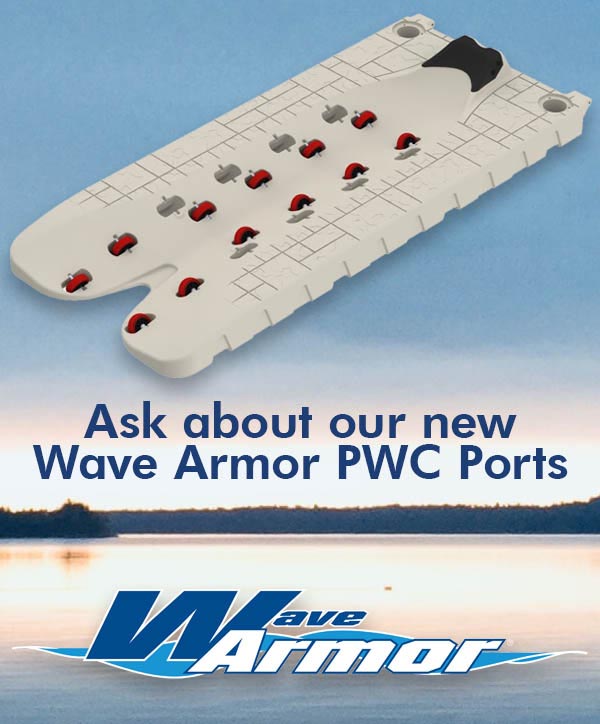 Wave Armor PWC Ports
Best in industry….
Rotationally molded, UV-protected, polyethylene shell for durability.

Non-skid surface for sure footing.
100% Foam-filled for excellent buoyancy, stability and long life.
Adjustable shock-absorbing wheels reduce the impact on the machine's hull.
Easiest roll-on / roll-off.
8-year warranty.
The Econo Lift 2038HDB is an 8 arm 3 tank lift capable of raising 20,000 lbs. powerboats, cruisers and catamaran watercraft. This lift comes with two control units for faster raising and lowering.
Can accommodate: Cruisers, Step Hull, Power Boats, and Performance Boats
Blake's Econo Lift Systems support runabouts with 8 bunk supports • Supports TriToons with 8 bunk supports • 2″ x 3″ welded frame which supports your boat and lift • Our polyethylene tanks are proven since 1995 • Single tank for fewer tees and elbows on 4,500 – 6,500 lb systems • Installing lifts since 1986 • 6 Bunk pontoon support • Treated wood bunks with marine-grade carpet • As lift capacity grows, mounting points are spread out for greater stability and the larger lifts have 6 arms for even more stability • We use our own molds for tank quality • Rough water kits support all 4 corners to work with the lift and dock • We treat you like we want to be treated • Polyethylene UHMW bushings at all wear points for years of trouble-free service.  Econo Lift Boat Hoist Warranties.